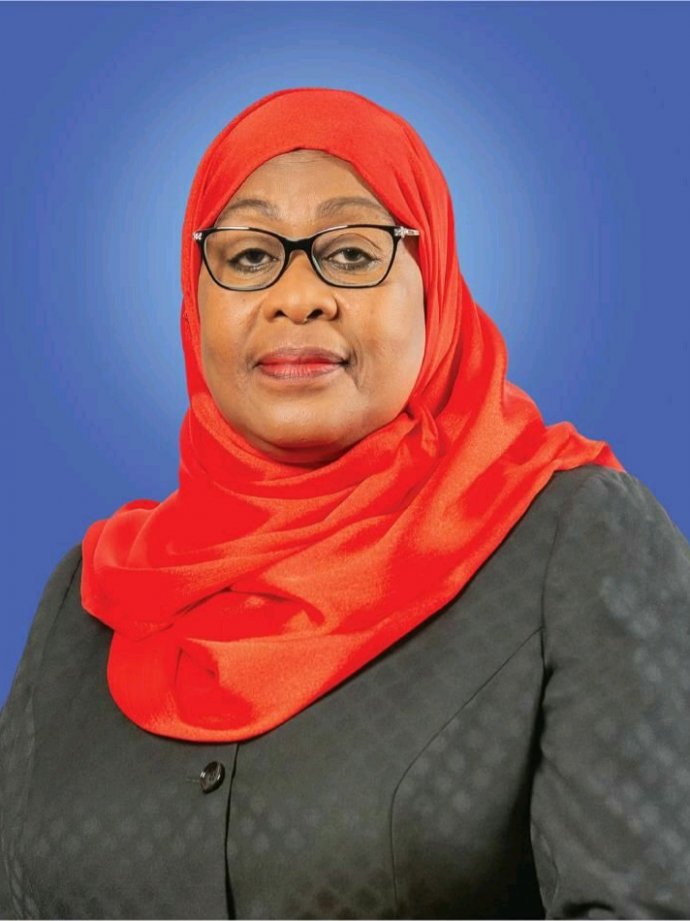 Biography
Samia Suluhu Hassan (born 27 January 1961) is a Tanzanian politician who is serving as the sixth and current president of Tanzania. She is a member of the ruling Chama Cha Mapinduzi (CCM) party. She took office on 19 March 2021 after the death of the previous president, John Magufuli, on 17 March.
A native of Zanzibar, Samia Suluhu Hassan served as a minister in the semi-autonomous region during the administration of President Amani Karume. She served as the Member of Parliament for the Makunduchi constituency from 2010 to 2015 and was the Minister of State in the Vice-President's Office for Union Affairs from 2010 to 2015. In 2014, she was elected as the Vice-Chairperson of the Constituent Assembly tasked with the drafting of the country's new constitution.
Samia Suluhu Hassan became Tanzania's first female vice-president following the 2015 general election and re-elected to a second term in 2020.