Policy and publications
3 results
Journal
East African Science
The journal publishes scientific research and innovation in health including clinical trials (on investigational medicinal products, devices, and diagnostics), application of health technologies and solutions, and other related matters. It promotes research innovation, development of innovative ideas, application of Science, Technology and Innovation (STI), and Information and Communication Technology (ICT) in health, and the application of knowledge from health research innovations. EASci contains peer-reviewed articles, original articles, reviews, short communications, surveys, commentaries, opinions, book reviews, supplementary issues, essays and reports related to advancement in health and medical sciences.
Journal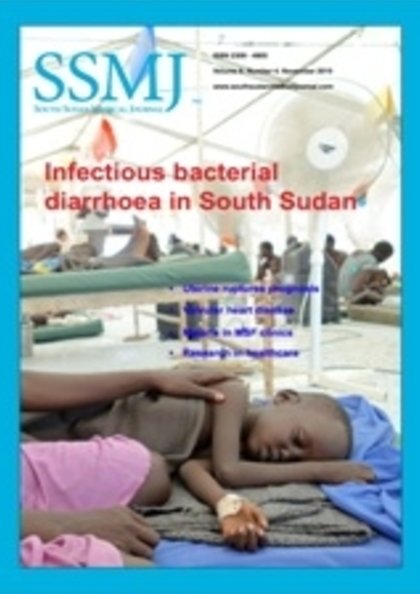 South Sudan Medical Journal
The SSMJ is the a multi-professional journal in the South Sudan which caters for the needs of Doctors, Nurses, Midwives, Clinical Officers, Pharmacists and all other cadres in the health profession. Its vision is to see a well-trained, skilled professionals delivering high quality healthcare to the population of the South Sudan.
The mission of SSMJ is to publish research and clinical guidance that will positively influence the development of healthcare services in South Sudan.
Journal
East African Health Research Journal
The EAHRJ will promote and facilitate the application of knowledge from research to strengthen national and regional health policy and practice; development of human-resource capacities and skills; exchange and dissemination of health-research information; and advocacy of evidence generated from health research.