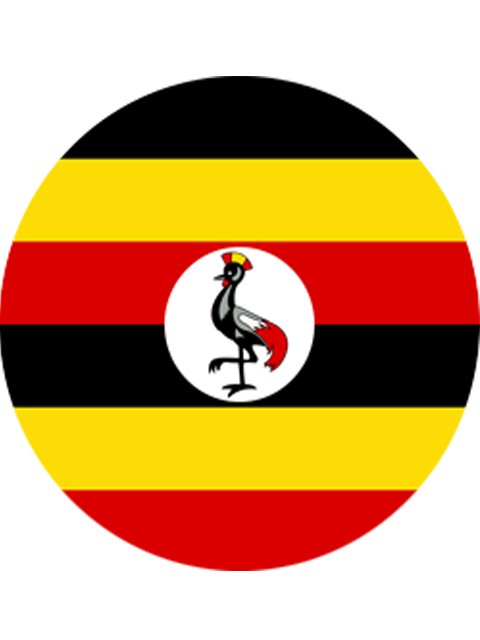 Biography
Uganda: a landlocked country situated in East Africa, with neighbours Kenya and Tanzania to the east and south, respectively. It also shares a border with Rwanda to the south, the Democratic Republic of Congo (DRC) to the west and South Sudan to the north. It covers an area of 241,038 square kilometres.
Joined EAC: July 2000 (Founding Member)
Uganda hosts 3 institutions of the Community: the East African Development Bank (EADB) charged with promoting sustainable socio-economic development in East Africa by providing development finance, support and advisory services; the Civil Aviation Safety and Security Oversight Agency (CASSOA), which aims at making air transport services safe, efficient and profitable through the adoption of common policies for the development of civil air transport in the region; and the Inter-University Council for East Africa (IUCEA) that coordinates inter-university cooperation in East Africa.