Kenyatta National Hospital
POINT (36.8127263 -1.300114)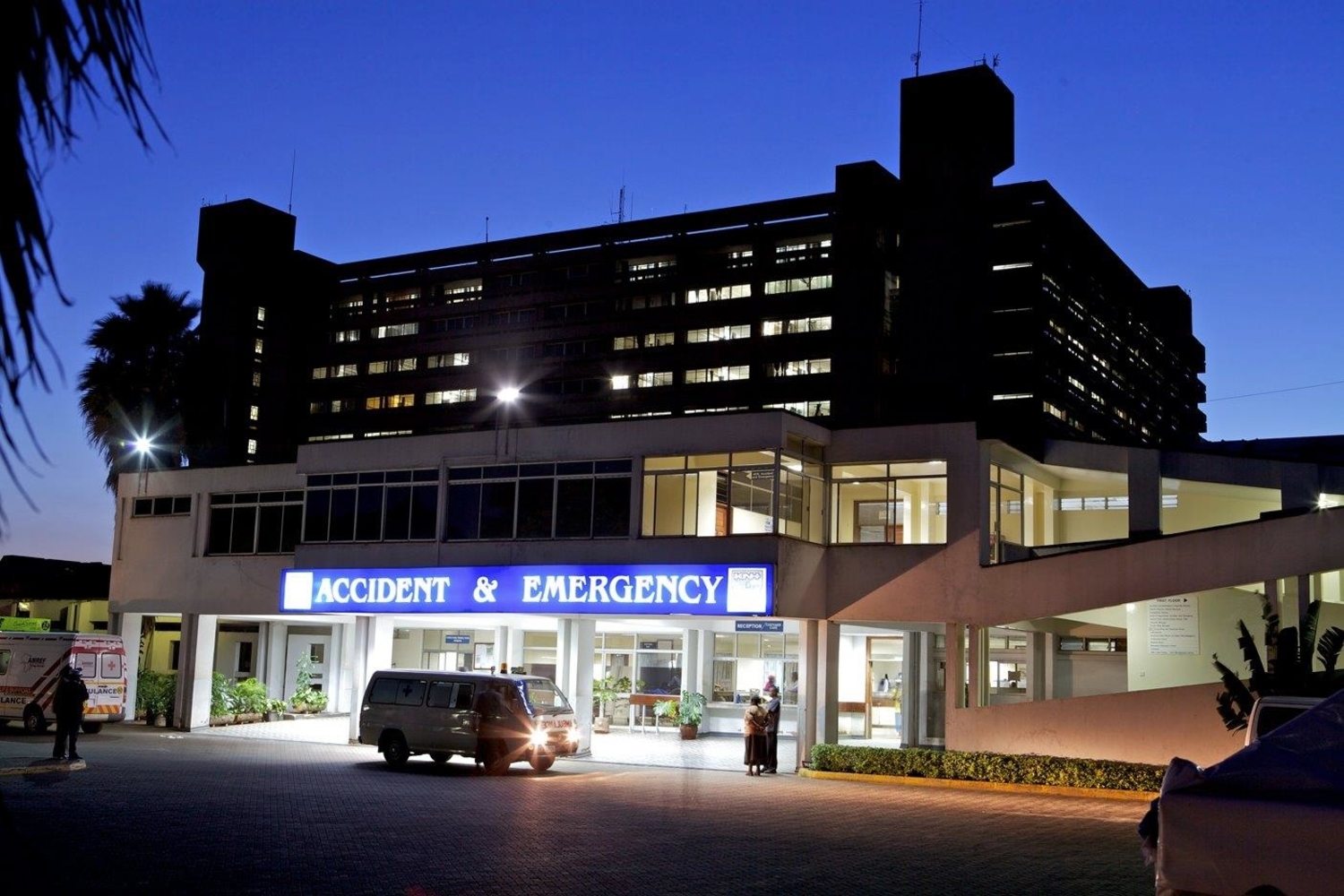 About us
The Kenyatta National Hospital (KNH) is the oldest and largest hospital in Kenya. It is a public, tertiary, referral hospital for the Ministry of Health. It is also the teaching hospital of the University Of Nairobi College Of Health Sciences. KNH offers joint appointments with the University of Nairobi College of Health sciences. The KNH staff are part of the academic staff of the college of Health Sciences.
KNH has research collaboration with international universities e.g. University of Washington, University of Manitoba
KNH is located in Upper Hill, Nairobi, Kenya
Vision
A world class patient-centered specialized care hospital
Mission
To optimize patient experience through innovative, evidence-based specialized healthcare; facilitate training and research; and participate in national health policy formulation
Research Capacity and Excellence
National Cancer Care Centre of excellence: with a linear accelerator which treats up-to 50 patients/day, with potential to increase the capacity to treat up to 120 patients/day
Surgical services: a new surgical day-care unit with twenty six ward beds, three surgical theatres, endoscopy wing, electrophysiology room, and administration
HIV public health services: both in-facility and as outreach services, and provision of Antiretroviral drugs to patients.
Isolation facility for highly infectious diseases e.g. Ebola, Marburg viral disease
Advanced surgical services, e.g. surgical separation of conjoint twins
Cancer treatment, research and prevention
Isolation facility for highly infectious diseases
Specialised healthcare services